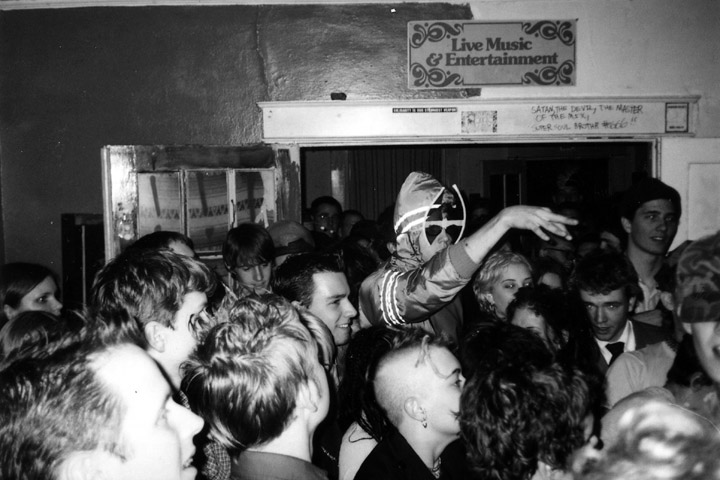 I got knocked out of my duties at this year's Book Expo with the
unexpected meeting
of a taxi with a phone booth, so I figured I'd do a little blogging between baseball games on the radio…
There is a new documentary out that covers my personal musical primordial soup called
Towncraft
. It's all about the independent music scene in Little Rock, Arkansas from the late 80's through today. There were plenty of other scenes like Little Rock's all over the country (it was good time for things like that), and though I'm not claiming to be free of bias, Little Rock is a pretty special place full of special people. In the next couple weeks screenings will be taking place along the east coast (you can see where
here
), and I'll definitely be at the screening and afterparty in NYC on June 16. If you can't make those screenings, you can get the
DVD
(which comes with a 2-disc, 40-song soundtrack and a 60 page book) or the film is available for download
here
.
The movie's website is an amazing piece of work itself, featuring a
year-by-year timeline
of music in LR that grows daily as stories and events are added.
So even if you're not from Arkansas, it should be well worth checking out, and besides, Arkansans are friendly folks. Someone will buy you a drink and you'll probably be calling the hogs by the end of the night. That's the way these things usually go...